Rovinj  is a city in Croatia on the west coast of Istria. Rovinj is one of the largest tourist centres on the east coast of the Adriatic Sea. Rovinj occupies an area of 77,71 km2 and 14,294 inhabitants live in it. The climate of Rovinj is a Mediterranean mean annual temperature of 16 ° C. Rovinj is located in the area of Red Istra, or red soil. There are 22 islands or islanders in the Rovinj archipelago of which the biggest are St Andrew and St Katarina's .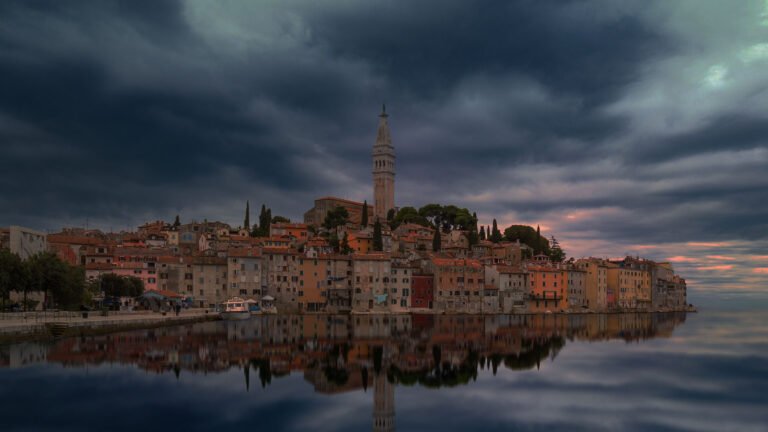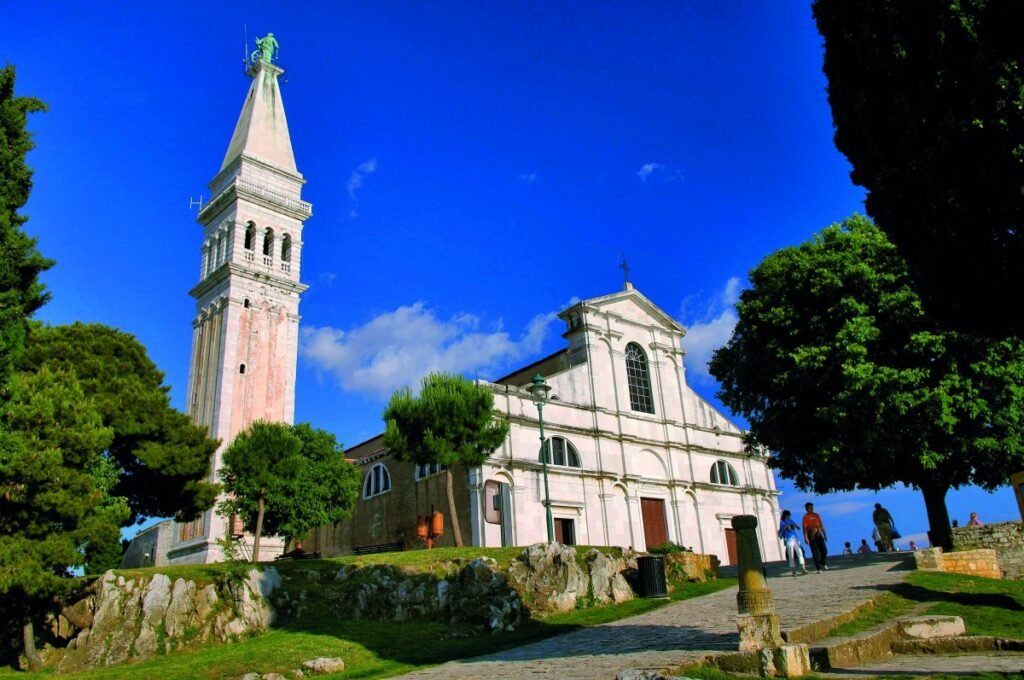 The old town, a protected historical ensemble is the most amazing and interesting part of Rovinj. It is wonderful to experience the old part of the city rich in numerous Romanesque-Gothic, Renaissance, Baroque, neoclassical windows, balconies, ballads, gazebos (roof terraces), portals, stairs. Walking through the narrow streets and squares we will be fascinated by the beauty of the narrowly packed tall houses that support each other on the slope below the church of Sv. Euphemia. Once protected by safe early medieval and renaissance city walls, partially preserved to this day on the south and north sides of the old town.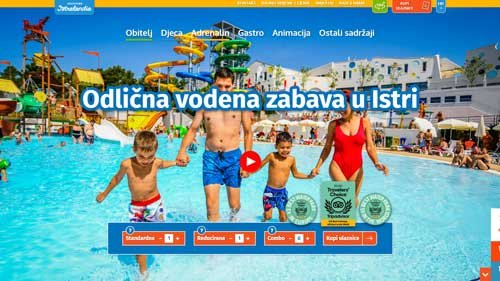 For complete all-day water fun and pleasure, Istralandia is the inescapable destination of your vacation. Here you will find something for yourself, regardless the age. From adrenalin slides, pools, flying ships and hydro massage, waves and rafting. It is the perfect way to make beautiful memories.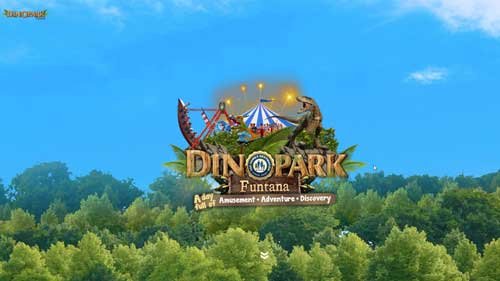 This is the perfect destination for a fun and unique family trip. You can enjoy the beauties of a well thought out park, a pony-ride or even a dinosaur-ride. You can also visit the ZOO and feed the animals, or take a walk through different geological periods. The smile on children's faces during their stay is priceless.
An Island National Park made of charming beauty is also located near the camp. In a small place called Fažana, next to Pula, you take a 15 Minutes long ship ride about. Upon port call, a tourist train and a tourist guide will await you in order to get you acquainted with this natural beauty, to visit safari or simply enjoy the long walks. If you are an irreparably romantic dreamer, this is the ideal destination.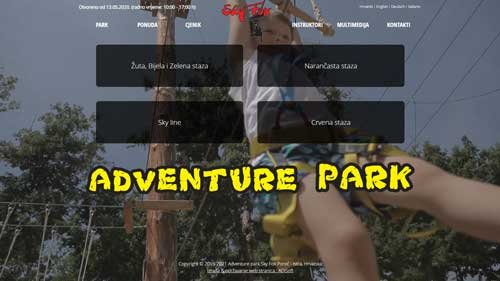 One of the largest and most cutting-edge parks of this kind in Croatia. It is located in Poreč, in a deep oak forest only 35 kilometres away from the camp. Adrenalin adventure awaits on every step, and the program lasts for 3 hours. Therefore, if you fancy a good time – you will definitely find some attraction for yourself. Bring along some friends and make pictures, because this adventure must be recorded.